it has been agES since i last made some icons and i didn't use photoshop to do something challenging. so i literally forgot hOW TO ICON.
so these things look absolutely look hideous but i'm gonna work on doing better when i'm -offically- off school.
and i also made some textures. i'm not sure if you find them useful but since the last package i made loved more than i expected i wanted to make more :') (this is the prev one by the way: http://smyra0.livejournal.com/5569.html#comments)
so, here they are...
tv: hannibal, game of thrones, teen wolf, orphan black, new girl, doctor who, lost, shameless, my mad fat diary.
film: the hunger games, sucker punch, marie antoinette, beginners, the help.






+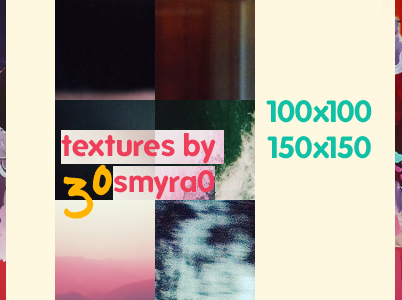 (
ok... aRE U SURE??
Collapse
)
Hope you like it! :')